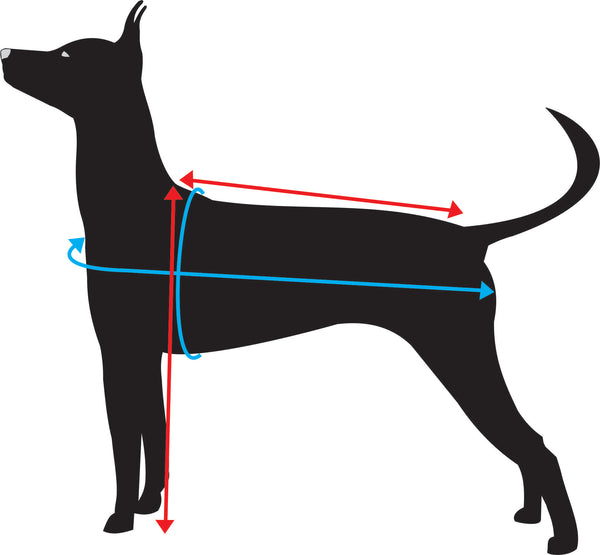 How to Measure
For jammies, Measure both red lines. On many dogs, this measurement is very close to being the same number. Take the larger of the two numbers and this is your size.
Use the light blue lines as additional measurements for jackets and cool coats (comming soon!)
For belly bands and speeds, measure around your dogs waist, right where the band would sit. Do not pull tight.