California Dogs is a small, home based business. We pride ourselves on one of a kind and small run, artistic items. All items are made by myself (Jennifer), assisted by my husband Eric. We have a wonderful seamstress Patricia who produces the jammes, speedos and helps out wherever needed.
No two items are ever the same. We want to be part of your decor and something you will treasure - Wash after Wash!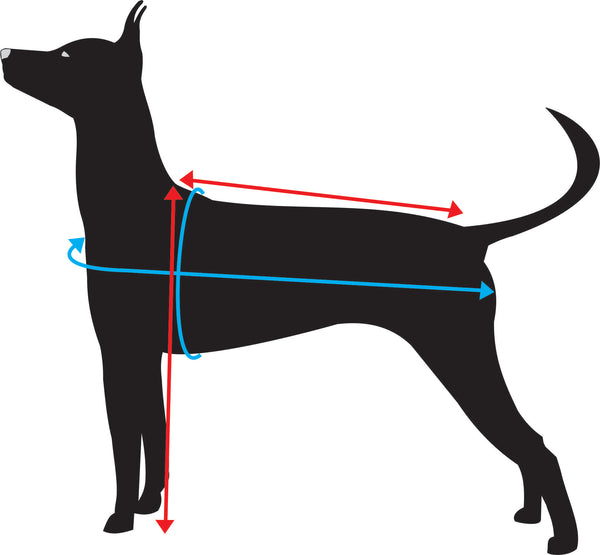 How to Measure
For jammies, Measure both red lines. On many dogs, this measurement is very close to being the same number. Take the larger of the two numbers and this is your size.
Use the light blue lines as additional measurements for jackets and cool coats (comming soon!)
For belly bands and speeds, measure around your dogs waist, right where the band would sit. Do not pull tight.